Microsoft VAR Affiliations

Velosio offers programs to support partners seeking to build practices around Dynamics or Dynamics 365 – enabling them to capitalize on their opportunities in the way that is best suited for their business. In addition to our partner programs, Velosio has established strategic technology partnerships to ensure we're continuously offering the best solutions available.
Microsoft ISV Affiliations

TrueCommerce is the Most Complete Way to Connect Your Business Across the Supply Chain.  Integrate everything from EDI, to inventory management, to fulfillment, to digital storefronts and marketplaces, to your business system, and to whatever comes next…

For Microsoft Dynamics, there is no smarter bet for mobile data collection solutions than RF-SMART.  As a Certified for Microsoft Dynamics (CfMD) solution, RF-SMART is an industry leading, tried-and-true product that meets Microsoft's highest standard for ISV solutions.

AtlasXL – Create Reports and Dashboards in a Familiar Environment.  Quickly and easily design reports and visually stunning dashboards inside of Excel or Power BI, and then access them from anywhere using a web browser. insightsoftware's reporting and BI solutions give you the door to all of your data to make reporting fast, accurate, and easy to use.

Exenti is a software development and consulting company focused solely on the creation of add-on solutions that integrate with Dynamics AX.  Their mission is to design a compelling suite of products that will help customers maximize their investment in Dynamics AX by delivering unique functionality and an enhanced end-user experience.
Microsoft Training Affiliations

AXUG is an association of companies sharing the common interest of optimizing their usage of Microsoft Dynamics AX. This independent community of users gets together (remotely and face-to-face) through a myriad of conferences, virtual tools, and programs to share knowledge and best practices. https://www.axug.com/home

Dynamic Communities creates technology-centric communities to exchange ideas on how to best maximize industry knowledge through user-produced education, enriched networking, and conferences attendance. https://www.dynamiccommunities.com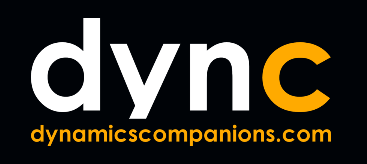 Everything you need to learn about Dynamics AX and Dynamics 365